In true sloth fashion, I've had myself a leisurely morning. But my Setuply colleagues have been busy over at Finovate!
They've spent the first few days of the conference connecting with FinTech influencers and innovators, while gearing up for today's live product demo of the Setuply platform. The team is proud to be one of the hand-selected 50+ demos and are eager to show Finovate attendees what the next-generation of client onboarding looks like. (Spoiler: it's more streamlined, secure, collaborative, and scalable.)
Like me, you might be curious to see some photos from Finovate. After all, it's not every day that 1,200+ FinTech professionals get together in one space. Luckily, my colleagues were able to send me a few photos that I now wanted to share with you!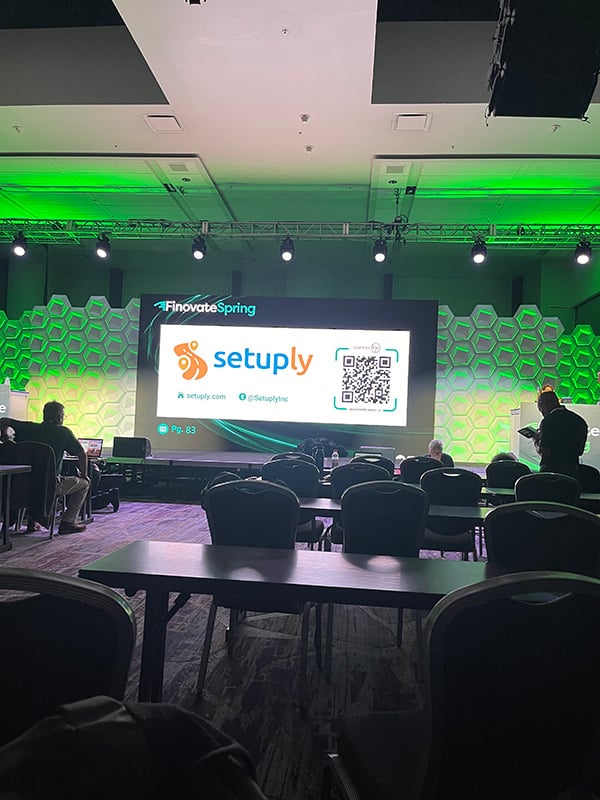 Setting the stage for the product demo.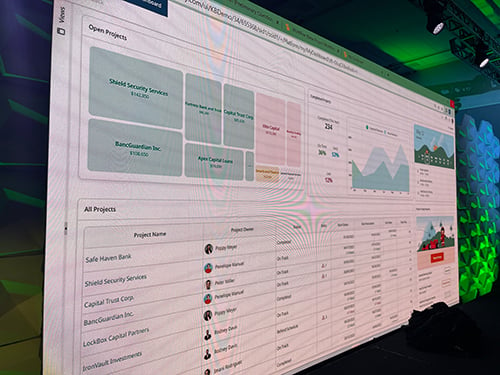 A glimpse into the Setuply platform during the product demo run-through.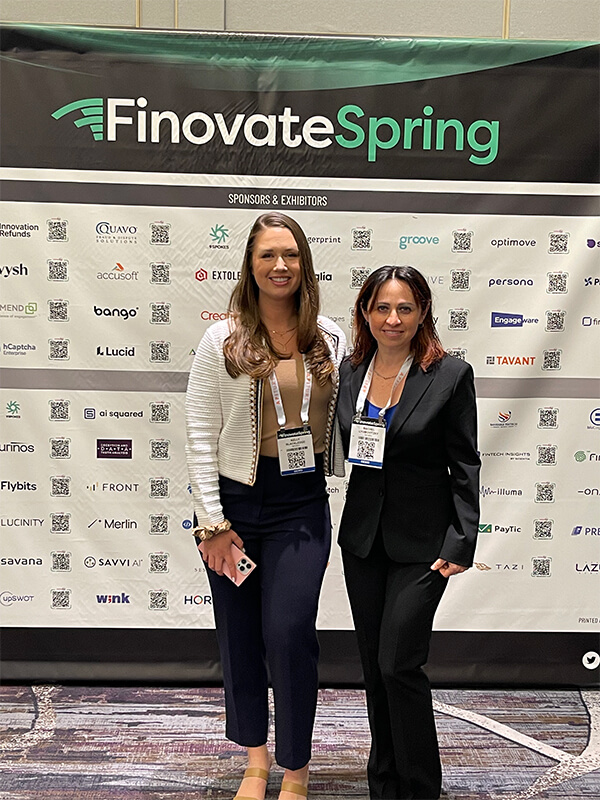 Setuply's own Kelly Blackledge (left) and Rachel Lyubovitsky (right) at Finovate.
I can't wait to catch up more with my colleagues after the event. Stay tuned for that!