How Setuply improves
the onboarding experience
for companies like yours
Gain transparency and trust on day one
Nearly any company can relate to going through an onboarding nightmare — whether due to a lack of transparency, shifting timelines, poor communication, minimal training and support, or technical issues, to name a few examples. The good news is that solution providers are increasingly investing in modern tools to improve onboarding collaboration, deliver transparency, streamline data collection and management, simplify integrations, and more. This helps you, the client, realize the value of your new solution faster and with fewer frustrations.
Setuply starts the client-provider relationship off on the right foot
After you sign on to work with a solution provider, the onboarding journey is the first step in your new client experience. With Setuply, your solution provider's onboarding reps are equipped to put their best foot forward in the client-provider relationship. Whether it's the kick-off to a new client journey or an upgrade with your current solution provider, you'll be assured things will go off without a hitch.

Our platform enhances the onboarding experience for companies like yours by:
Providing insight into the trajectory of your onboarding project


Helping you understand your current responsibilities at a glance


Giving you easy access to your onboarding reps as questions arise
Offering a platform to upload essential historical data securely
"With my years of experience in the onboarding and implementation stage, I can confidently say that a poor onboarding experience is the number one reason that customers drop off."
Seamless onboarding lays the groundwork for a long partnership
Onboarding is the first impression a client has of their provider, so it naturally sets the tone for the relationship. When the onboarding process is executed in a transparent and secure manner, it helps companies like yours build trust with a solution provider while ensuring you get the most out of a provider's service. With clear communications and a responsive support system established throughout onboarding, you will run into less friction points and feel more valued by providers.
Why specialized client onboarding tools are a must-have
As a client, you want to make sure your solution provider offers the onboarding experience that you need to accelerate value recognition and support an effective change management process. When your provider offers these tools, it not only demonstrates their commitment to client success; it also helps your company:
Reduce the complexity of onboarding and ensure a smooth adaption of new tools and processes


Optimize the time-to-value of your investment by keeping the project on track and keeping all stakeholders accountable


Be receptive to changes in the project timeline and scope as your needs evolve


Get a more transparent view of the onboarding process that boosts engagement


Feel more confident about the security of your data as it's imported and stored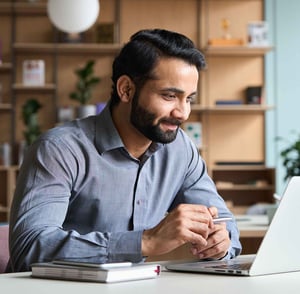 Helpful client onboarding insights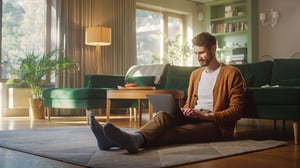 Subscribe to Our
Monthly Newsletter