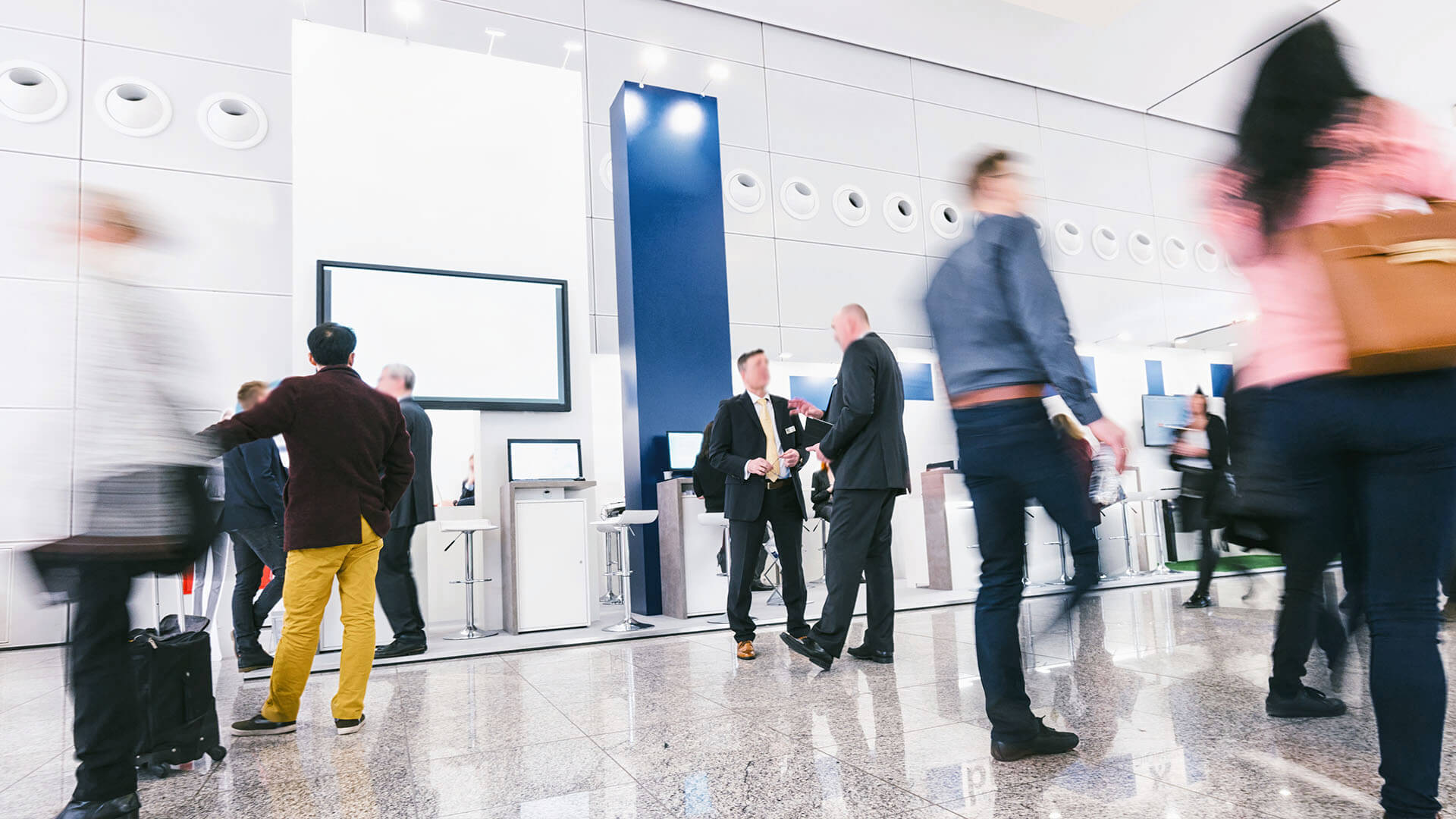 Setuply Hosts Client Onboarding Metrics Expert Webinar Panel with Finovate
Client Onboarding Experts Discuss Secrets to Successful Client Onboarding by Leveraging the Right Metrics
Portsmouth, NH, March 2nd, 2023 — Setuply, Inc., a provider of comprehensive, next-generation client onboarding automation platform for B2B software solution providers, today announced an upcoming webinar featuring an expert panel on Thursday, March 23rd, 2023, at 1pm ET / 10am PT.
Finovate is the recognized world leader in showcasing the best and most innovative solutions and leading methodologies for the financial and banking ecosystem. In this webinar, hosted by Setuply, Inc, a panel of operations experts and leaders will discuss the best metrics to put in place to help deliver optimal customer onboarding experience for your organization.
Save your place for this webinar titled "Successful Client Onboarding – Take Out the Guesswork with the Right Metrics" to hear from Finovate Podcast Host Greg Palmer, and a lineup of expert panelists Chris Evenson, Managing Partner at Nephele Consulting Services, LLC; David Hanna, CPA, Fractional CFO at DGH Advisors LLC; Joshua Robison, President of Checkmate Workforce Management Solutions, and Rachel Lyubovitzky, CEO of Setuply.
These expert onboarding speakers will discuss the best metrics to put in place to help deliver the optimal customer onboarding experience for your organization. The speakers will start with a review of the most popular metrics and then share the best practices for introducing these metrics into your company.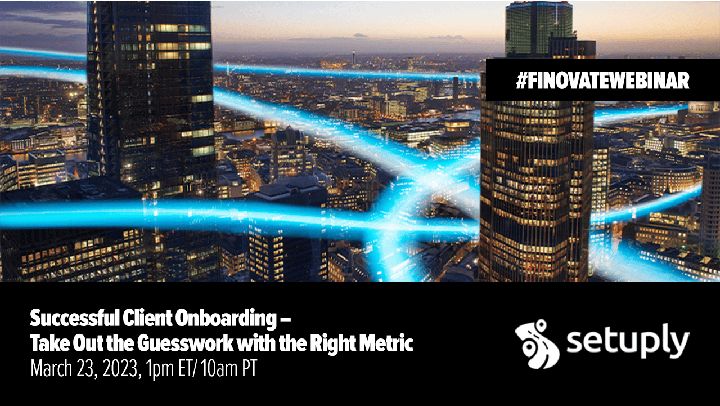 ABOUT SETUPLY
Setuply provides a market-leading comprehensive platform for solution providers seeking complete control over the new client onboarding experience. With Setuply's global B2B SAAS, enterprise solution providers can drive long-term success by making the client implementation process more predictable and on track, ensuring satisfaction while helping safeguard clients' data and allowing solution providers to refocus on growth and profitability.
Headquartered in Portsmouth, NH, Setuply combines industry experience and technology expertise in building advanced, scalable technology solutions. For more information, please visit setuply.com or connect with us via LinkedIn, Twitter, or Instagram.
ABOUT FINOVATE
A subsidiary of Informa Connect, Finovate is a research and events firm focused on innovation in financial and banking technology. Its team runs the Finovate conference series and authors the popular Finovate blog. Finovate is the only conference series focused exclusively on showcasing the best and most innovative new financial and banking technologies.
Finovate conferences consistently attract large, high-impact audiences of senior financial and banking executives, venture capitalists, press, industry analysts, bloggers, regulators, and entrepreneurs. For more information visit www.finovate.com.
GENERAL CONTACT
Setuply
Finovate
(800) 418-0980