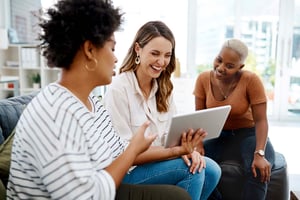 Types of Companies We Target Company History 2015 - Today
2015 - COMPANY START

Description. Lorem ipsum dolor sit amet, consetetur sadipscing elitr, sed diam nonumy eirmod tempor invidunt ut labore et

2016 - FIRST MILESTONE


Description. Lorem ipsum dolor sit amet, consetetur sadipscing elitr, sed diam nonumy eirmod tempor invidunt ut labore et. Lorem ipsum dolor sit amet, consetetur sadipscing elitr, sed diam nonumy eirmod tempor invidunt ut labore et. Lorem ipsum dolor sit amet, consetetur sadipscing elitr, sed diam nonumy eirmod tempor invidunt ut labore et


2018 - SECOND MILESTONE

Description. Lorem ipsum dolor sit amet, consetetur sadipscing elitr, sed diam nonumy eirmod tempor invidunt ut labore et. Lorem ipsum dolor sit amet, consetetur sadipscing elitr, sed diam nonumy eirmod tempor invidunt ut labore et. Lorem ipsum dolor sit amet, consetetur sadipscing elitr, sed diam nonumy eirmod tempor invidunt ut labore et


2022 - TODAY

Description. Lorem ipsum dolor sit amet, consetetur sadipscing elitr, sed diam nonumy eirmod tempor invidunt ut labore et
A game-changing technology for solution and service providers
The client onboarding process is often seen as a hurdle by technology solution and service providers alike. Setuply aims to change that outlook. By providing automated tools and data-driven insights in a single platform, we streamline the client onboarding process and create a consistent, engaging experience for clients. What was once a hurdle becomes a profit driver.
Technology Solution Providers
Modern technology solution providers stand at the cusp of innovation. As they introduce advancements in their respective industries, integrating their solutions with their clients' systems and process becomes more complex. That's where Setuply enters the picture to streamline operations.
TOUCH
Automated Client Onboarding
Automated Client Onboarding
Setuply's client onboarding solution uses automation tools to reshape the dynamics and value of the client-provider relationship.
TOUCH
Scalability and Reproducibility
Scalability and Reproducibility
Systematizing the initial stages of client implementation lets solution providers cater to a larger clientele simultaneously, all while maintaining integrity and quality.
TOUCH
Focus on Core Competencies
Focus on Core Competencies
Moving client setup to specialized tools allows providers to channel their developments and product resources where they matter most, improving and expanding core offerings.
TOUCH
Harmony with Existing Tools
Harmony with Existing Tools
Setuply's automated onboarding solutions ensures a seamless, cohesive client transition from sales to product use, further enhancing the client's trust in the provider.
TOUCH
Reduced Scope Creep and Better Client Experience
Reduced Scope Creep and Better Client Experience
Setuply provides clear demarcations of onboarding project boundaries, ensuring that deliverables are met per the agreed upon terms.
TOUCH
Data-Driven Insights for Improvement
Data-Driven Insights for Improvement
In an industry where every advantage counts, leveraging specialized automation solutions in the onboarding process can be the differentiator that sets successful providers apart.
Service Providers
Implementation and onboarding service providers reside at the intersection of technology solutions and real-world applications. Setuply's automated client onboarding tools provide a powerful way for these providers to deliver on their promises.
TOUCH
Leveraging Automation
Automated client onboarding tools alleviate challenges rooted in the service provider business model, offering them a slew of advantages.
TOUCH
Enhanced Scope Precision
Setuply provides a robust framework that ensures projects remain within defined boundaries, which helps preserve and potentially increase profitability.
TOUCH
Optimized Team Capacity
Service teams can juggle more projects without compromising on quality, effectively amplifying their revenue potential.
TOUCH
Expedited Project Turnaround
Eliminate manual bottlenecks to drastically cut down on onboarding project timelines and boost client satisfaction and also accelerate revenue recognition.
TOUCH
Strengthened Relationships
By enhancing efficiency and ensuring clients have smoother, faster, and more engaging experiences, service providers can elevate their standing with technology companies.
TOUCH
Elevated Client Satisfaction
A uniform, efficient, and error-free client experience can enhance client trust, leading to longer-term engagements and word-of-mouth recommendations.
TOUCH
In-Depth Analytics
In the competitive service landscape, adopting automated onboarding solutions that support scalability, profitability, and a client-centric future help distinguish industry leaders from the rest.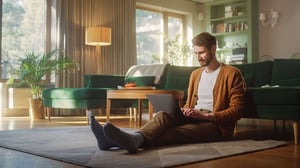 Subscribe to Our Newsletter